Gooseneck trailer 12 ton
Covered Moving Trailer 6x12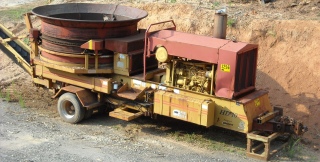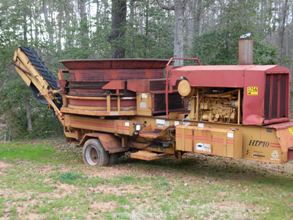 Hudson Tub Grinder
The Hudson Tub Grinder is for all your left over stump debris and limbs. Just use a trackhoe or similar equipment to load the tub and grind it into mulch instantly. Staff available to grind material for you. Just call for a quote.
Key Benefits
2" screen for small particle size
300 HP Engine
30" Hammer mill
Extendable loading belt to load dump trucks
Pintle hitch for easy towing (8 ton towing capacity required)
Pricing
Rental Rates
Price
Pay as you go
$200/day plus $200 per running hour
*Deposit of $5000.00 required
Contract Fixed Rate
Contact us for your specific job quote.
Fixed weekly or Monthly rates available.
*Deposit of $5000.00 required
*Wearable parts cost is in addition to fixed rate cost.
$75 Delivery one way to local Greenville SC area.
---